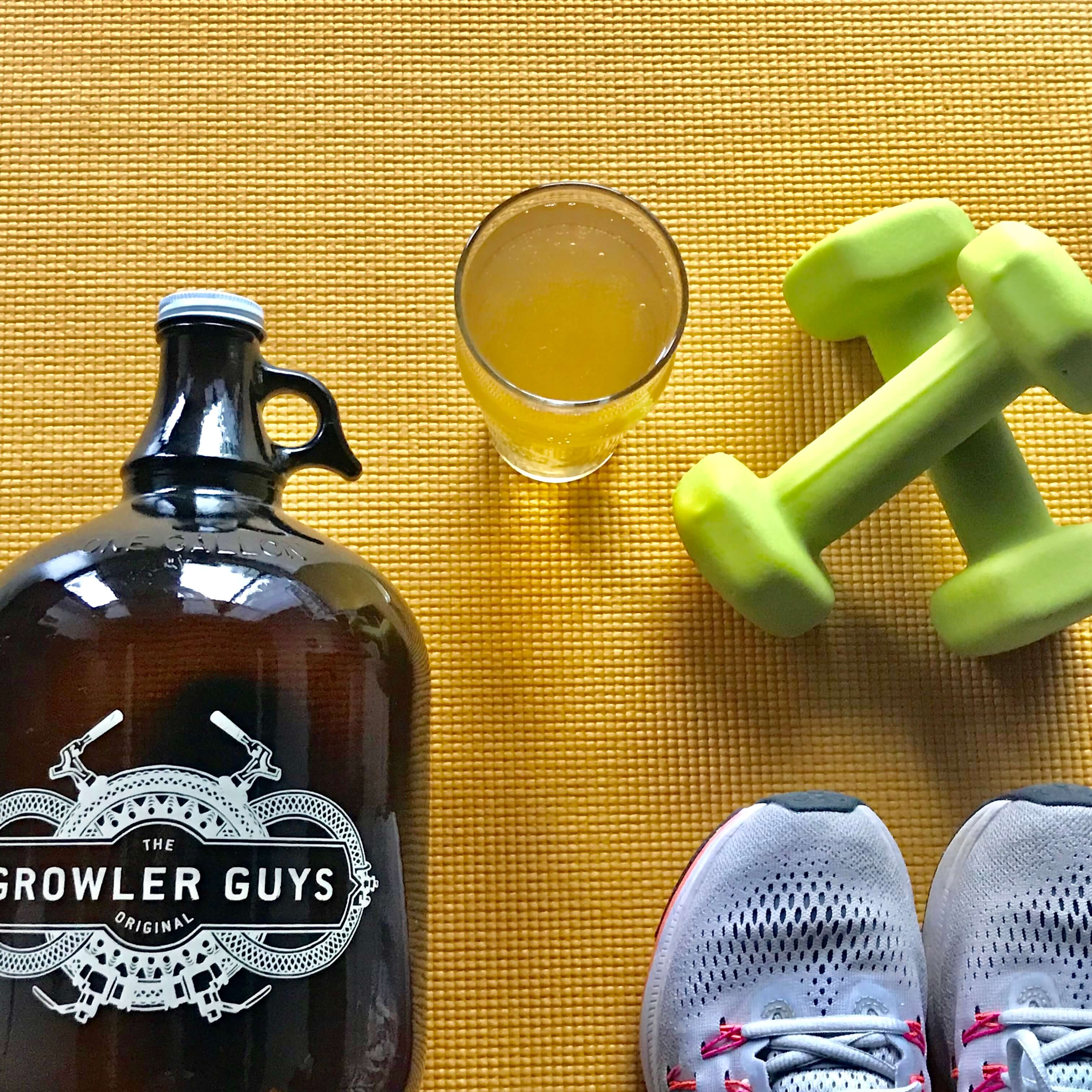 Here at The Growler Guys®, we love beer (obviously!) – but it's not the only beverage you'll find on our menu. To help with your hydration needs, we also offer a variety of other delicious drinks, including kombucha and CBD beverages. Both options are gaining popularity because of the wide range of health benefits – and of course, for being delicious and refreshing.
If you're not familiar with kombucha or the new range of CBD products, read on to find out everything you need to know about each. Then, stop by The Growler Guys to give them a try!
What is Kombucha?
Kombucha is a naturally-carbonated, sweet-and-sour drink made from tea that dates back almost 2,000 years. Originally brewed in China, it gained popularity in Japan before becoming a continental favorite in Europe in the early 20th century. During World War II, tea and other supplies became more difficult to find and the drink became harder to make, but it became popular again in the 1960's after a study compared the health benefits of kombucha to those of yogurt. The kombucha craze in America surged in the last decade, and as of 2016, the tea had an estimated 1.06 billion dollar global market value.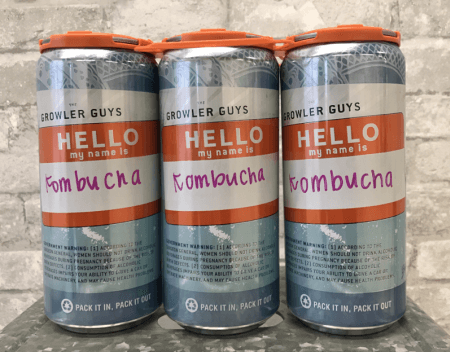 Making kombucha is relatively easy; you simply combine yeast, sugar, and black tea in a container, cover it with cloth, and then allow it to ferment for at least a week. During the fermentation process, bacteria and acids are created – along with a low amount of alcohol, but it's low enough that kombucha is considered non-alcoholic. The process also creates some natural carbonation, but because the container is open and covered with a cloth, the carbonation during this phase is minor.  Kombucha gets most of its fizziness during "secondary fermentation," after it's bottled and continues to ferment in the sealed the bottle.
Even though kombucha is made from a sugary tea mixture, much of the sugar is metabolized until a balance of tart and sweet is achieved. It will also contain caffeine, trace amounts of alcohol and high levels of vitamin B. It's also a great source of antioxidants and probiotics – which are those good bacteria that promote healthy digestive flora. Fans of the fizzy tea also claim that kombucha provides a wide range of health benefits. According to WebMD, some of these health claims suggest that kombucha:
Improves digestion
Helps to flush toxins
Increases energy
Supports the immune system
Aids with weight loss
Prevents high blood pressure, heart disease, and cancer
There currently isn't research to support these claims, but studies about kombucha are ongoing. One study conducted on ducks found that kombucha lowered LDL (Low Density Lipoprotein) and total cholesterol by as much as 25% – and researchers are currently working to see if similar results can be achieved with humans. Kombucha also was found to suppress increased blood sugar levels in rats, which may make it an effective treatment or preventative for diabetes.
What are CBD Beverages?
In addition to the surge in popularity of kombucha, consumers are also starting to flock to CBD beverages. Made from cannabidiol – a non-psychoactive molecule found in cannabis – that's extracted from the leaves, resins, and flowers of marijuana plants, CBD beverages include everything from non-alcoholic wine, water, kombucha to cold brew coffee. These particular products lack the psychoactive side effects of THC which is found in marijuana.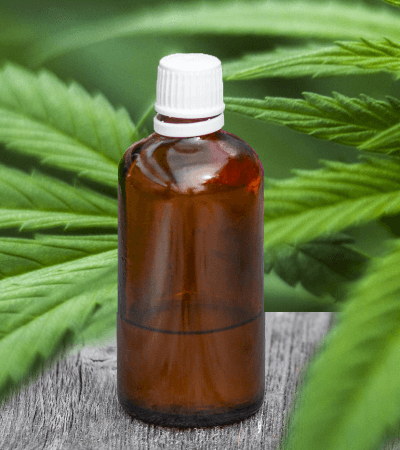 New to the beverage scene, CBD drinks are increasing in both popularity and availability as cannabis products and marijuana has become legalized in states across the country. As more and more health-conscious Americans are ditching sodas, CBD beverages are generally considered to be a wellness and anti-inflammatory product, in keeping with probiotic drinks like kombucha.
The process of making a CBD beverage depends upon the type of product itself. In general, the beverage is created as normal – tea and coffee are brewed or water is filtered and treated as necessary – and then infused with CBD. Because CBD is non-psychoactive, it doesn't provide the "high" that users get from ingesting marijuana. Instead, it's intended to provide the wellness benefits of marijuana without the mind-altering effects.
Users of CBD oil say it helps with a wide variety of health conditions. Prevention Magazine reports CBD oil may be used to treat:
Chronic pain
Anxiety
Substance use disorders
Central nervous system diseases
Researchers have proven that CBD oil is effective for treating epilepsy. The FDA recently approved a CBD-based medication called Epidiolex, which is an oral cannabidiol solution, to help patients who suffer from certain types of seizures. Studies on animals have shown that CBD can kill cancer cells while protecting healthy cells, and clinical trials on humans are underway. There's also promising research about the effect of CBD on anxiety disorders like panic disorder, post-traumatic stress disorder, and obsessive-compulsive disorder. Adding CBD to consumable products may make it easier for consumers to incorporate it into their lifestyles and reap these benefits.
In addition to research about the health benefits of CBD, researchers also are still studying the risks associated with the substance – including the effect it may have on hormones, energy levels, and digestion. At this time, it's important to note that CBD may interact with prescription drugs, so users should talk with a doctor or pharmacist before drinking CBD products.
Whether you're a kombucha connoisseur or you're looking to sample your first CBD beverage, your local Growler Guys offers a wide range of both on our ever-rotating menu. View our live online menu to see what's on tap at your nearest location! Or stop by to sample our kombucha, taste-test a CBD beverage, and fill your growler with your favorite. We'll look for you soon!