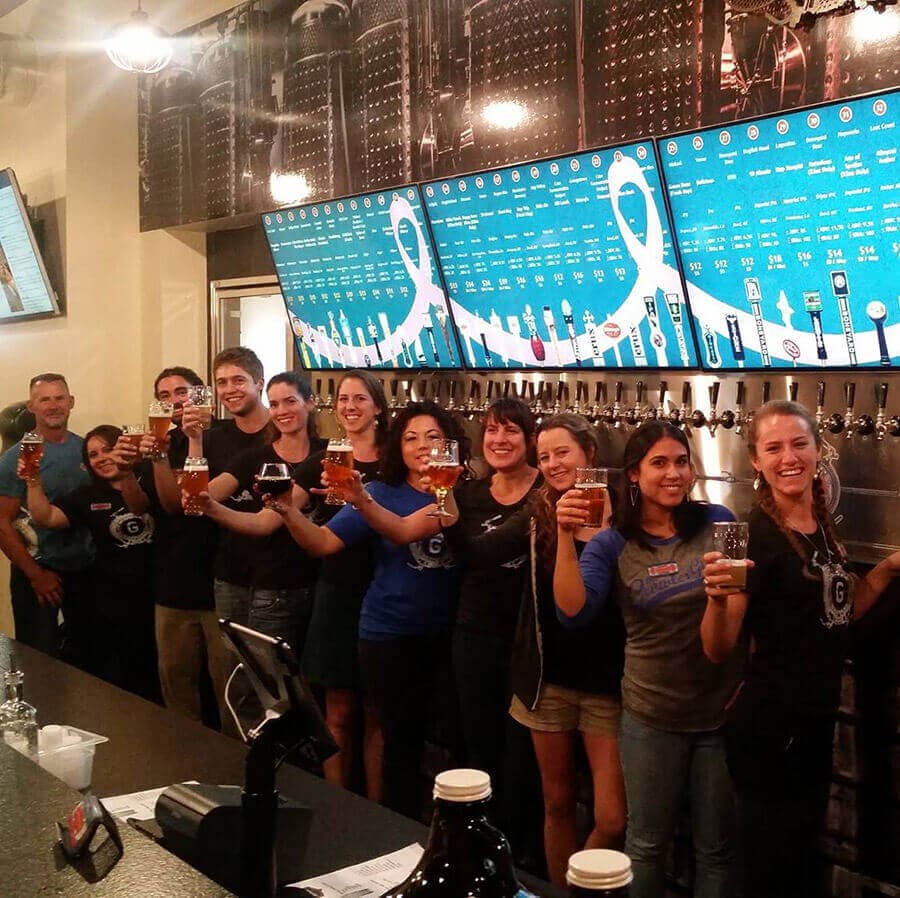 Never before has the craft beer industry experienced such growth. There are more than 3200 breweries in the U.S. today—a jump from 537 in 1994. More styles, innovation and quality are available for one to enjoy and savor. That's where we come in.
We, at the Growler Guys®, are passionate about bringing fresh craft beer into the homes of each community we serve. And, as an outcome, each community catches the craft beer craze and generates more followers by the thousands.
Once customers see we're more than a growler fill-station, they're hooked. They find out quickly we're a place that really celebrates craft beer and offers the best selection and value. They also quickly learn how great it is to broaden their palette and gain more knowledge through our staff who are certified Beer Stewards.
So if you haven't experienced one yet, it's time you did. Check our locations now.
Behind the Scenes at The Growler Guys
At the close of 2019, Butch Price and his two sons, Jesse Price and Brandon Price took over ownership of The Growler Guys! They look forward to continuing to grow and "raise the bar" on all aspects of their craft beer delivery.
Capabilities
At The Growler Guys, we have utilized—and improved—the techniques of traditional beer companies' to bring great, oxygen-free and foam-free craft beer in one bottle. And cans now too!
We helped develop the Phssssh™ CO²TO GO!, which allows customers to keep a half-empty growler fresh indefinitely.
We have a state-of-the-art, digital menu and tap-handle system that enables real-time updates for all of their locations.