We're at the end of Oregon Craft Beer Month and we asked Kourtney Nelson, owner of The Growler Guys located in Southeast Portland, to talk about a few of her favorite Oregon Beers.
Here's what she had to say: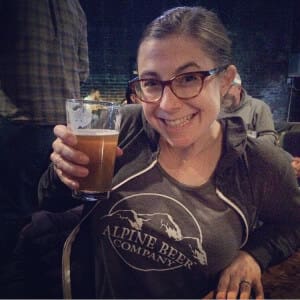 "When it comes to Oregon beers, with so many of our brewers being such great people and now friends, I hate picking my "favorites." But recently, when I walk into The Growler Guys, I seem to go straight for Cucumber Crush from Tonya Cornet over at 10 Barrel Brewing. It's an easy 4% ABV and super refreshing! We heard her speak recently, and she said this is one the toughest beers that she brews to get the right balance!
Another favorite for me this time of year is the India Golden Ale Imperial IPA from Ben Edmunds and his crew at Breakside Brewing. It's light and smooth with the perfect tropical hoppiness.
Finally, The Commons makes a White Farmhouse Ale called Fleur de Blanc that I really enjoy. It has rose & elderflower–they describe it as soft, crisp and floral–exactly perfect for a summer evening!"
Leave us a comment and tell us some of your favorite Oregon Beers!
Cheers!