We're opening our first Midwest location in Eau Claire, Wisconsin! After pioneering the growler fill station movement in Oregon, The Growler Guys® will be opening their 14th store, on February 24th, in the Queens Plaza on London Road.
As longtime Eau Claire residents, Chris Clover and Greg Haugen are the founders of the first franchise location in Wisconsin and understand the craft beer scene in this area. There has been significant growth and education of the craft beer community in Eau Claire, and the Eau Claire Founders feel that the overall experience could be enhanced.
"Our goal is to have the most compelling tap lists in the area that appeals to both the beer aficionados, as well as the more casual drinker – along with a knowledgeable and friendly staff that are the hallmark of The Growler Guys," said Greg Haugen, co-founder.

"We truly feel it is our mission to share our love of all things Craft to our customers by sampling any and all the beer, cider, sangria or kombucha on our taps," said Chris Clover, co-founder.
The grand opening will take place Saturday, February 24. Craft beer lovers are encouraged to stop in and try one of our 48 taps that include national and international craft brews via pints, taster trays and growler fills. They'll also have a quick service food menu, featuring made from scratch pizza and hot sandwiches.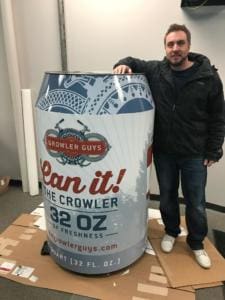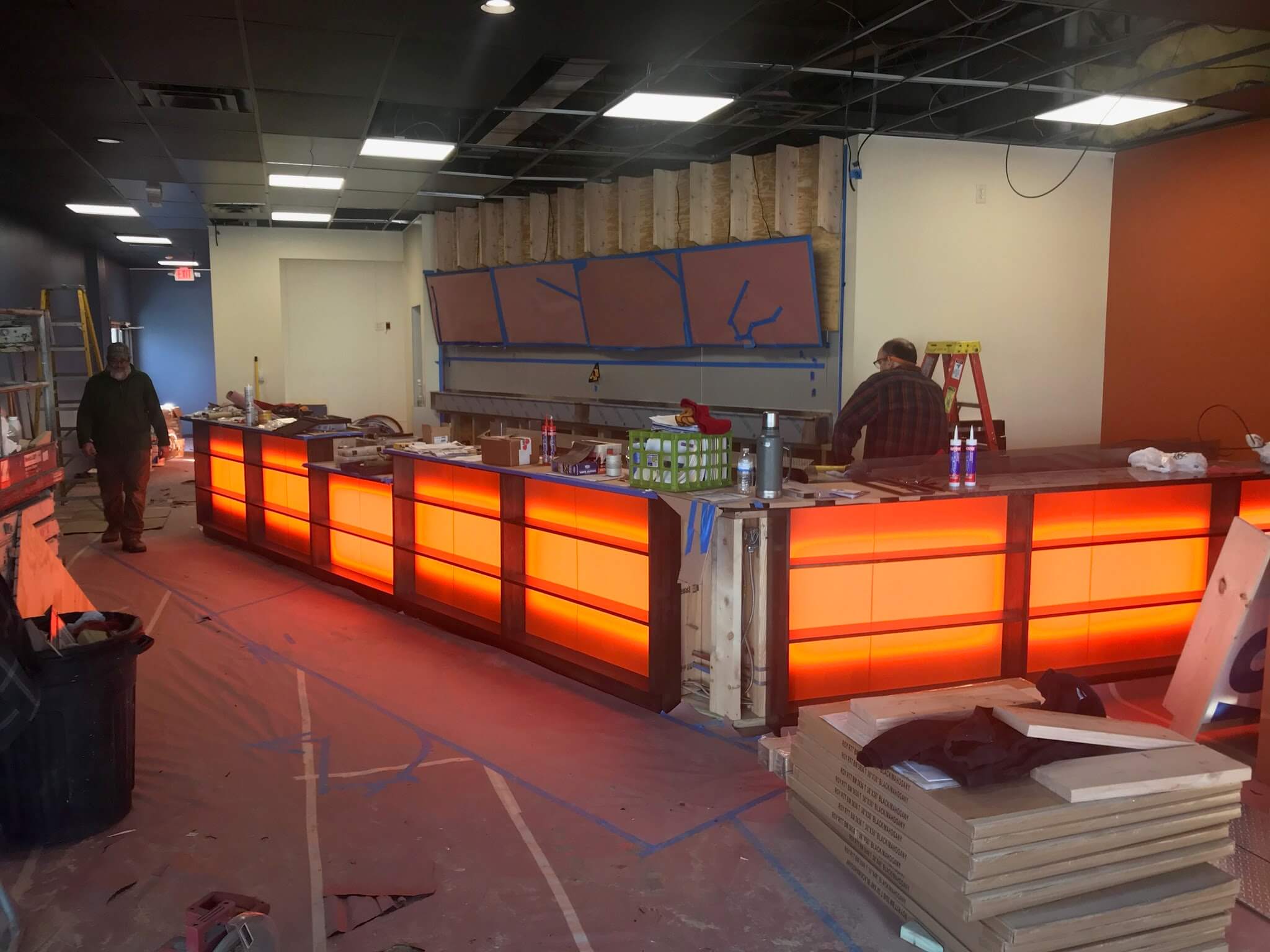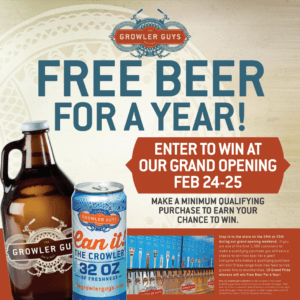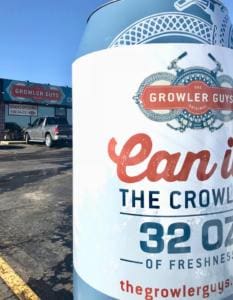 Like the other locations, they'll specialize in to-go sales of growlers and crowlers (32 oz. cans) and would be happy to send you home with your favorite brew. Feel free to peruse the selection and try complimentary samples until you find the right beverage to take home. With the Crowler can you can choose any tap, have it sealed in-store, and know that it will have the same shelf life of any soda or mass produced beer.
If you want to hang out and have a couple of pints before making your decision, our lobby will be there to watch a game, socialize with friends or grab a bite to eat from our food menu.