Halloween is JUST not for the kids! Sneak some candy from your children's trick or treat basket and pair them with craft beer! Here is our guide on what delicious treats pair with tasty brews.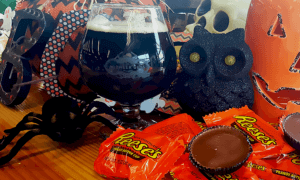 Reese's Peanut Butter Cups
Beer pairing: Porter
Sometimes you just need to have chocolate on chocolate, and this decadent pairing of peanut butter and chocolate with the dark, roasty, chocolate notes of this beer satisfies that craving.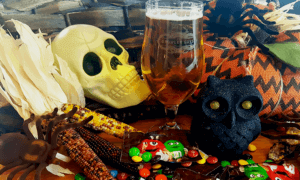 M&M's
Beer pairing: Cream Ale or a Pilsner to cut through the sweetness on this one
M&Ms have that sweet combination of sugary shell and chocolate, which calls for a crisp, clean Pilsner to cut through the sugar and refresh your palate.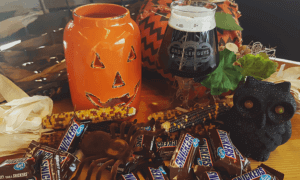 Snickers
Beer pairing: Strong Belgian Dark Ale
Strong Belgian dark ales have a complexity and depth that pairs well with and stands up to a candy bar like Snickers that has a lot going on.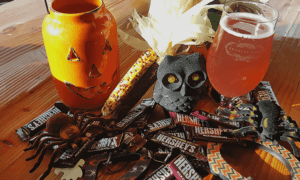 Hershey's
Beer pairing: Either a Stout or a berry/fruit beer
Chocolate and fruit is a classic pairing, and the luscious chocolate of Hershey's combined with the perfect fruit or berry beer is a match made in heaven.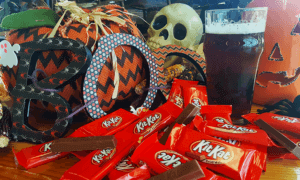 Kit Kat
Beer pairing: Brown Ale 
Kit Kat's chocolately wafers cry out for a foil of nuttiness and malt to balance and contrast the fun flavors.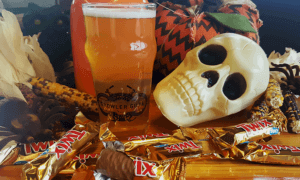 Twix 
Beer pairing: Hefeweizen
Cookies are the heart of the Twix bar, so a wheat beer (light or dark) should play well with the crunchy caramel goodness!
Download and print off our handy Halloween candy craft beer pairing guide!