From May 12 to May 18, we're celebrating American Craft Beer Week with the rest of the nation! And we're doing it in the Growler Guys® typical fashion – with a whole lot of discounts, contests and giveaways.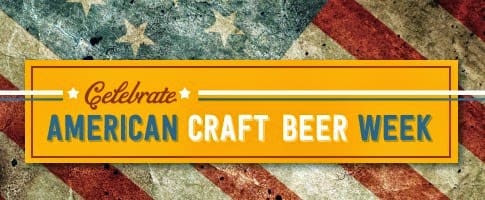 First of all – we're giving away FIFTY DOLLARS. To enter contest, upload a picture of you with your growler on our Facebook page – and then get your friends and family to "LIKE" it! The picture with the most likes at noon on Sunday, May 18 will win $50 at the Growler Guys.
And for you Richland folks, every time you fill-up at the Growler Guys Richland, you'll be automatically entered to win a $50 gift certificate to Ice Harbor Brewery.
Monday, May 12 – Locals Day
On Monday, get $2 off 64oz and $1 off 32oz growlers from every Oregon or Washington brewery! That's right—a discount on every growler filled from a brewery in one of the Growler Guys states.
Tuesday, May 13 – BOGO
Tuesday gets YOU a new growler! Get a free 64oz growler with the purchase of a second 64oz fill.
Wednesday, May 14 – IPA Day
It may not be National IPA Day (that's August 1), but we're giving a $2 discount on every 64oz growler fill of an IPA—and $1 off every 32oz IPA fill.
Thursday, May 15 – Social Media Discounts
We all like a little love on social media! Connect with us on your personal Facebook or Instagram, and you'll get $1 off a fill of any size on Thursday. Just post a picture taken inside your local Growler Guys fill-station, and show it to your server to get this discount.
Friday, May 16 – Barleywine
Barleywine is beer too! This Friday, get $2 off 64oz and $1 off 32oz growler fills of barleywine.
Hope everyone enjoys American Craft Beer Week! We can't wait to see you at the Growler Guys.
*This week's American Craft Beer Week specials cannot be combined with any other offers.