Quench Your Thirst by Making Your Own Radlers
The weather is starting to heat up and finding that light, crisp beer to quench your thirst is much needed! A beer that we have seen become a summer time favorite is 10 Barrel's American Radler – Swill. Did you know that you can make your own radlers at home?
Never had or heard of a radler? Wikipedia says that during the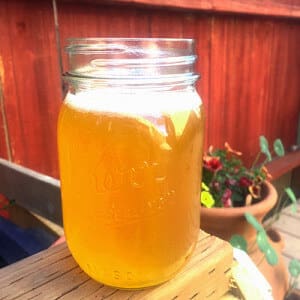 summer time, the Germans would mix a light beer with lemonade or soda at a half and half ratio. It eventually got its official name the "Radler".
Radlers are fun and easy to make, so here are a few quick tips to get you started…
When making your radler, try experimenting with citrus sodas made with real sugar rather than high fructose corn syrup, we suggest Jarritos' grapefruit, mango, and mandarin flavors. Some other recipes could have San Pellegrino citrus sodas, 7-Up, Fresca and Sierra Mist. Pick-out what sounds tasty to you!
As for the beer, some great go-to styles for homemade radlers are pilsners, light ales, or pale ales. Some suggestions for your radler concoction could be Crux Parkway Pilsner, Bone Light from Boneyard, or Mirror Pond Pale Ale from Deschutes Brewery.
The ratio is up to you. Some prefer a ratio is 75% beer, 25% soda if you love the taste of beer. We suggest you start with a taster glass portion at 50:50 and experiment yourself before pouring yourself a full pint — just to be safe.
While you are enjoying your summertime activities like hiking, camping or even mowing the lawn try mixing up a radler! Make sure to show off your totally radler recipes by tagging us on Instagram and Twitter with the hashtags #thegrowlerguys and #radler!
Cheers!